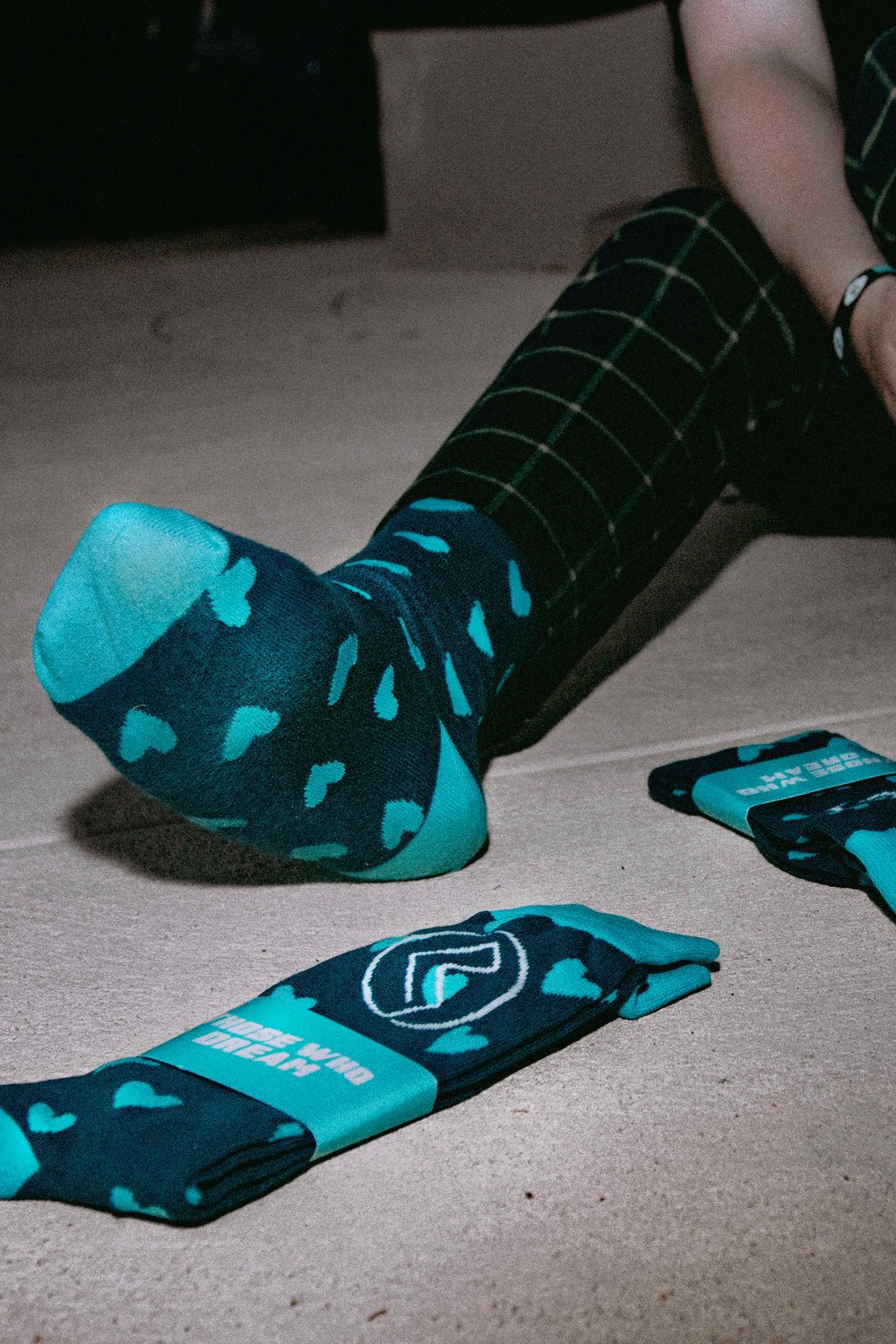 Possibly the most perfect pair of socks to ever exist. Cyan hearts, heel, toe and cuff, with the ( < ) logo on one sock, and 'Those Who Dream' on the other. All wrapped up in custom TWD packaging for bonus cute points!
Made with cotton with a nylon woven design for comfort and durability. One size fits all.
Designed by Josh and Coop in Perth, Australia.